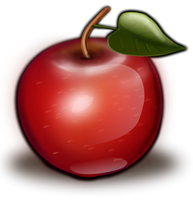 Tonawanda CSD Wellness Committee

The City of Tonawanda's District Nutrition and Wellness Committee is responsible for assessing current activities, programs, and policies available in the District that promote and protect student health and well-being. It recommends district goals relating to nutrition education, physical activity, and other school-based activities.
The committee is comprised of parents, students, employees from the District's Food Service Program, the Board of Education, school administrators, and community members. Representatives are needed from the following groups of people:
The next Nutrition and Wellness Committee will meet on:
Thursday, March 30, 2017 @ 7 p.m.
Tonawanda Middle School
600 Fletcher St., Tonawanda
Room 145 (Home & Careers Room)
If you are interested in being a member of this committee, please email:
Valerie Velasquez, TCSD Wellness Committee Chair
Home & Careers Teacher, Tonawanda Middle